Elected Officials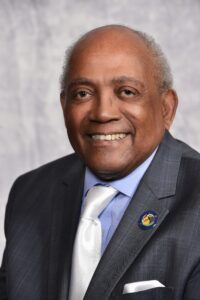 Mayor John A. Smith and his devoted wife Willa have resided in Silverton for 20 years. Together, they are the parents of ten children and 19 grandchildren. John retired from General Motors in Norwood, Ohio after twenty-five years of service. Following his retirement, he worked for the Cincinnati Public School District as a Para-professional, from which he is now retired. Currently he is employed as a family mentor at Beech Acres School in Anderson Township. John holds a BSBA degree from the University of Cincinnati, is a graduate of the DeSales School of Theology in Washington, D.C., and has attended the Athenaeum of Ohio. John states, "I have served the fine residents of Silverton for twelve years as a councilman and as vice mayor for six years. In 2005 I was elected Mayor of Silverton." He presently serves as chairperson of the Silverton Democratic Club and is one of the executive co-chairs of the Hamilton County Democratic Party. He is also an active member of the Silverton Block Watch Association, Saint Mark Catholic Church in Evanston and the Knights of Columbus.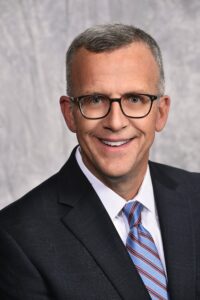 Councilman Mark J. Quarry is the ranking, tenured member on Village Council, having served continuously since 1998, the year he was City Clerk. A native of Cincinnati and a 1990 graduate from the University of Cincinnati (BA in Communication Arts and a Certificate in Professional Writing, business concentration). Mark is a Business Advisor with Insperity helping businesses and non-profit organizations manage their human infrastructure strategies and operations.
Councilman Quarry is active in the Silverton Blockwatch Association, created the Silverton Student of the Month Award and began the Winners Walk Tall Program at Silverton Paideia Elementary Academy. Mark was Silverton's representative on the Ohio Kentucky Indiana (OKI) Regional Council of Governments' Board of Trustees and is the current Chairman of the Hamilton County Storm Water District Oversight Board, which he also chaired in 2009 and 2005.
Mark is a member of the Hamilton County Tax Levy Review Committee which he was appointed to in 2006. He also served on the Hamilton County Municipal League Executive Committee for several years. A founding member and current delegate of the Northeast Hamilton County Republican Club, Mark is also the Silverton Ward Chair and a member of the TCV Committee for the Hamilton County Republican Party.
Mark and his two sons attend Church of the Saviour United Methodist Church where he has served on the church's Staff-Parish Relations Committee. Outside of City Council, Mark coaches soccer and enjoys spending time with his two sons. Some of Mark's other interests include golf, football, baseball, music, reading, history, politics, yard work and home-improvement projects. He has been a Silverton resident since 1993.
"Thank you to every Silverton resident for the honor and privilege of serving you on Council," said Mark. "We have made a tremendous turnaround from the tough financial times of the 90's.  Those difficult years serve as a constant reminder that we must be ever-vigilant in keeping the City of Silverton on solid financial footing."
"Silverton is a model community where racially-diverse, young and old residents alike, live, work and raise families together.  I look forward to continuing to work with each of you to best position Silverton now and on into the future.  God bless!"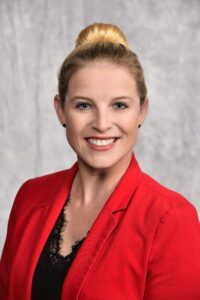 Councilwoman Britt Born has served on several committees for the Village of Silverton during her time here, including the Deer Park Silverton Joint Fire District; Tax Board; Friends of Silverton; Parks Art Culture & Trees; and Head Coach for Girls On The Run at Silverton Elementary. Britt also serves as the Secretary for the Hamilton County Democratic Party, as well as President of the Silverton Democrats. Britt loves being engaged in the community, and received the Community Service Award from the Cincinnati Bar Association in 2019. Britt received her Bachelor's Degree from Ohio Wesleyan University and her Juris Doctor from the Salmon P. Chase College of Law. She is currently an attorney at the Arnold Law Firm, LLC. Britt and her husband, Chris, attend Crossroads Church. Their family includes two dogs, Massy and Carmen, and a cat named Izzy. In her free time, Britt enjoys rescuing dogs, live music, participating in triathlons and other local races, and cycling. "I am honored to serve the Silverton community and the amazing people who make up this diverse and inclusive neighborhood."

Councilwoman Idella Thompson was appointed to council in 2004, serving until 2007, and was re-elected in 2009 .  She serves on the Silverton Park Board and the Urban Forestry Board. Idella is a graduate of A. H. Parker High School in Birmingham, AL.  She also completed Wenoia Trade School and is a certified seamstress and tailor.  She is presently retired.  Idella is serving as president of the Silverton Democratic Club and is a Precinct Executive for Hamilton County Democratic Party. Idella is a very active member of Gaines United Methodist Church where she is children's director, member of the United Methodist Women and other activities too numerous to name.  Idella is the proud mother of 2 adult sons, Harris, Jr. and Edward Darnell and one grandchild.  She enjoys sewing, dancing, singing and working in her church.  She is a member of the Order of the Eastern Star. "It has been a pleasure to serve as a councilwoman in Silverton, she says.  The city is a great place to live and work.  I look forward to serving as your councilwoman for as long as you will have me."
Councilwoman Dottie M. Williams has been a resident of Silverton for over 30 years.  She is the mother of one daughter, Tonya Bratton, who now resides in Mississippi and the grandmother of two grandchildren. She is also the widow of the late councilman Henry D. Williams. Dottie serves as a neighborhood volunteer for the Heart Fund, Diabetes Association and Cancer Fund.  She is actively involved in the Elwynne, Diehl, Stoll (EDS) Block Club and the Silverton Democratic Club, serving as the secretary for both organizations.  She is a participating member of the Silverton Block Watch Association. Dottie holds a BS in Business Administration from the University of Cincinnati Evening College and a Certificate of Real Estate from Southern Ohio College.  She is retired from the Department of Defense where her duties included Environmental Testing and Quality Control.  Currently, her work centers on the ownership and operation of real estate and property management. Bethel Baptist Church (of Walnut Hills) has been Dottie's church home for over 35 years, where she is the President of the Usher Board and is involved in the Praise Ministry through dance and song. Dottie was elected to Council in November of 2008.  She serves on the Board of Directors of the Deer Park Silverton Joint Fire District.
Councilman Franklin D. Wilson is a native of Cincinnati and a graduate of Hughes High School. Mr. Wilson attended Kentucky State University where he majored in Political Science and History, until he enlisted in the U.S. Army. Mr. Wilson worked as a youth advocate for the Heinold Neighborhood Services Youth Department. Mr. Wilson also worked at University Hospital and the Monsanto Chemical Company. Mr. Wilson has been married to his wife Edna, since 1988, the same year Mr. Wilson moved to Silverton. Mr. Wilson has 15 years experience as a campaign manager and an active member of the Silverton Democratic Club, where he holds the office of treasurer. Mr. Wilson was elected to Silverton Village Council in the fall of 2011 and currently serves as the Council Representative to the Urban Forestry Board.
Councilwoman Shirley J. Hackett-Austin has lived in the City of Silverton for over 40 years. She is the mother of two daughters, grandmother of one grandson, and the great grandmother of one. She recently married John Austin of Dayton, Ohio. Mrs. Hackett-Austin is a retired Assistant Principal of the Middletown City School District and an Elementary School Teacher for 20 years in the Princeton School District.  Mrs. Hackett-Austin earned her Bachelor of Science Degree from Central State University, her Master of Arts Degree from the College of Mount Saint Joseph.  She also earned her Certification in Administration & Supervision and her Principal License from the University of Cincinnati. Mrs. Hackett-Austin is active in the community. She is involved with the Block Watch Association, Vic-President of the Silverton Democratic Club. A Member of the Democratic County Central Committee-Precinct B.  Member of the Board of Zoning and Appeals Commission; the Urban Forestry Board; and the Council representative to the Silverton Business Association. She is a member of the Mount Zion Baptist Church of Woodlawn, Ohio. A member of the Alpha Kappa Alpha Sorority and Phi Delta Kappa Society. Her greatest interest are traveling, reading and working in our community.