Welcome from the Mayor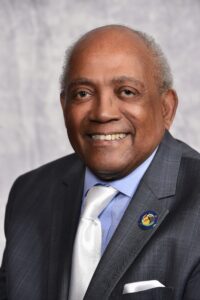 Our Best Days Are Here 
by Mayor John A. Smith
Over the last several years, many of my friends and neighbors in Silverton have heard me say about Silverton, "Our best days are before us."
With all tremendous momentum and positive developments in Silverton, I have begun recently to tell everyone I know that "Our best days are here."
Silverton is enjoying a sort of renaissance. Here is a list of some of some of the positive trends impacting the Silverton community:
Phase one of the Ag 47 development will open in the spring of 2019. The 205 luxury apartments will add 300 new residents, and reverse fifty years of gradual population loss in Silverton. When completed, Ag 47 will add 15% to Silverton's tax base.
HighGrain Brewing Company will open a craft brewery, taproom, and restaurant in the former Memorial Municipal Building in early to mid-2019.
The Business Courier recently noted that Silverton is the fastest selling housing market in Hamilton County. We are seeing a new generation of homebuyers discovering that Silverton is a great community to raise a family.
Village Council dedicated the Stoll Lane Park in September, adding a pocket park in a residential neighborhood to offer a bit of green space for residents.
Village Council and I were fortunate to dedicate our renovated Town Hall at 6943 Montgomery Road on September 15th. The move to this location freed up the former Memorial Municipal Building to become HighGrain Brewing Company, and will stimulate redevelopment on Silverton's western edge.
The Village and the Krimmers have entered into a contract to develop the former Litehouse property into a bigger, better version of the Italianette along Montgomery Road. We think this project might get underway in late 2019 or 2020. The Italianette is the best family pizzeria in the area by far, and we are excited to see this business expand.
Silverton dedicated our first piece of public art in September after we completed an award-winning art in public spaces plan last year. The mural is entitled All In This Story Together © 2018 ArtWorks / Erin Barker / 6906 Plainfield Road, Cincinnati, OH 45236. The mural was painted in 2018 through a partnership among Women Writing for (a) Change, ArtWorks, Hamilton County Planning+Development, and the Village of Silverton. It celebrates and honors the diverse women of Silverton. Honoring Silverton's women has never been more timely.
These are just some of the many great things happening in the Silverton community. We also recognize that as our community changes, we need to be very intentional about preserving the aspects of this community that have made it so special for half a century. These include:
Making sure that all residents feel welcome and included, regardless of race, gender, national origin, religion, sexual orientation, or disability. Silverton has been the most inclusive and welcoming community in our region for fifty years, and Silverton needs to take proactive steps to ensure this diversity continues to flourish.
Fostering an engaged citizenry committed to vigilance for public safety, good government, and participatory democracy. The Silverton community has learned from experience that we are all better off when everyone is looking out for each other and ready to be engaged in civic processes.
Helping those among us who are no longer capable of providing all their needs by themselves. In Silverton, we need to continue to look out for each other as great neighbors do. Being great neighbors to each other is a big part of what has made this community so special for the last several generations.
I am proud to have called Silverton home for a quarter of a century.  I love so much about this community and what it has to offer. And as great as the Silverton community was when we moved here, it is becoming a better version of itself. Our best days are here!